EXECUTIVE CHEF LEO DE LEON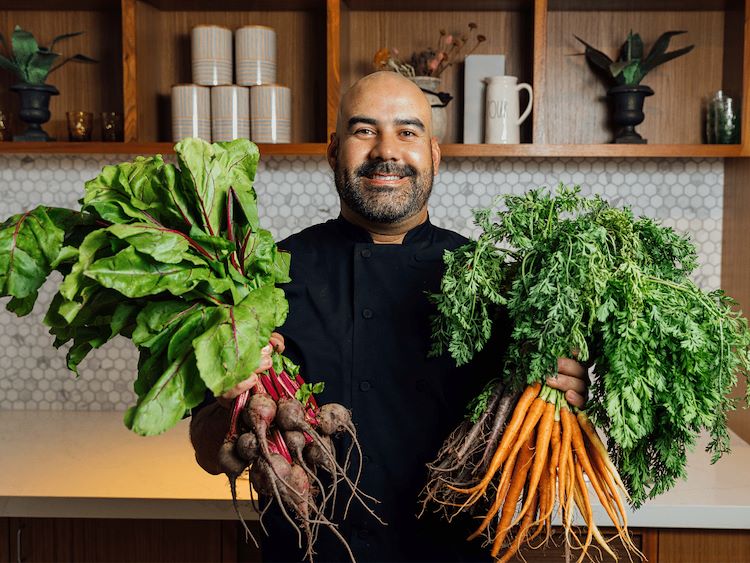 Culinary Craftsman
Executive Chef Leonel De Leon brings over 16 years of culinary experience to Marriott Irvine Spectrum, where he oversees all food and beverage for the 271-room hotel, curating menus of inventive, responsibly sourced California cuisine.
The hotel's indoor-outdoor design sets the stage for De Leon's casually sophisticated menu inspired by the Orange County lifestyle. At the signature restaurant, Heirloom Farmhouse Kitchen, the stone fired oven is central to its harvest-to-hearth cuisine with innovative seasonal dishes starring ingredients from local farms that heighten flavor profiles. At the lively rooftop bar, Hive & Honey—Irvine's first such perch—De Leon elevates shareable plates alongside trendy cocktails and local brews.
De Leon's passion for cuisine stems from his mother's cooking along with her love and respect for quality and tradition. He studied at the California School of Culinary Arts Le Cordon Bleu in Pasadena and further honed his skill of fine-dining finesse. De Leon's culinary repertoire led him to multi-faceted positions in several of Southern California's fine dining restaurants and hotels. He sharpened his knife at the Omni Hotel Los Angeles and Beverly Wilshire Four Seasons Hotel and became a staple within the Marriott family.
While rising through the ranks, De Leon successfully led culinary operations at the JW Marriott Palm Desert, Marriott Hotel and Spa in Newport Beach and most recently the JW Marriott Desert Springs. During his tenure at JW Marriott Palm Desert as executive sous chef, De Leon oversaw menu development while increasing food quality, presentation and the overall food and beverage experience.
Off duty, Executive Chef De Leon spends time with his wife Cindy, five-year-old son Isaac and one-year-old daughter Ellie Sage. His favorite family vacations include packing up the car and pursuing national parks, fishing, hiking and camping.